Support Pitties.Love.Peace for Extraordinary Give 2017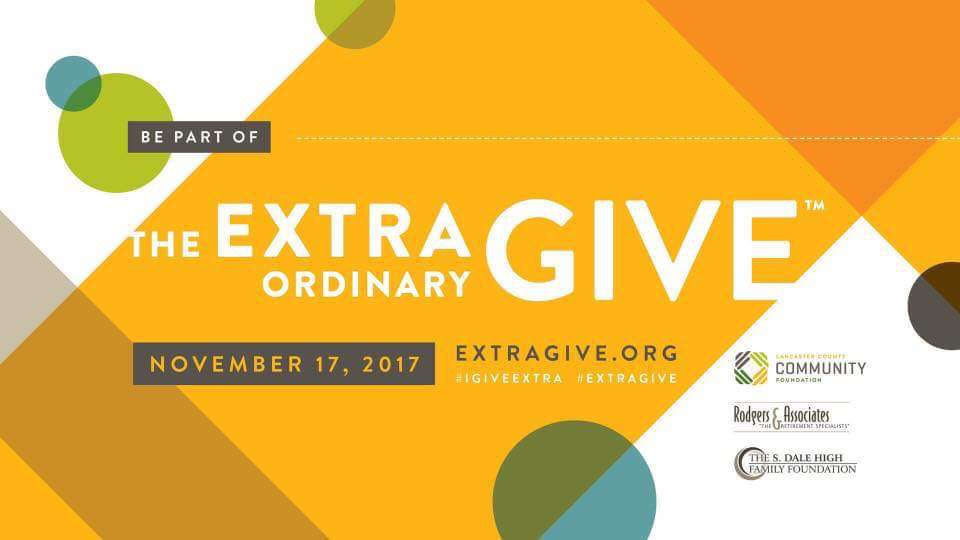 Please mark your calendars to join Pitties.Love.Peace for Extraordinary Give on November 17th.
This will be our second year as one of the lucky non-profits participating in the Extraordinary Give, Lancaster's largest day of giving.
This is a 24 hour period where our supporters can visit www.ExtraGive.org, make a donation (minimum $25) to Pitties.Love.Peace.
Every dollar will be stretched among the non-profits by at least $500,000 in stretch pools and prizes!
We will be partnering with the amazing Rachel's Creperie again this year for an event the day of the #ExtraGive so stayed tuned for details.
In the meantime, mark your calendars, share our facebook post, tell your friends, and prepare to #GiveExtra to the causes you care about.
Last year was amazing, thanks to our supporters, and we can't wait to do it again this year!
#ExtraGive #BeExtraordinary #teamPLP