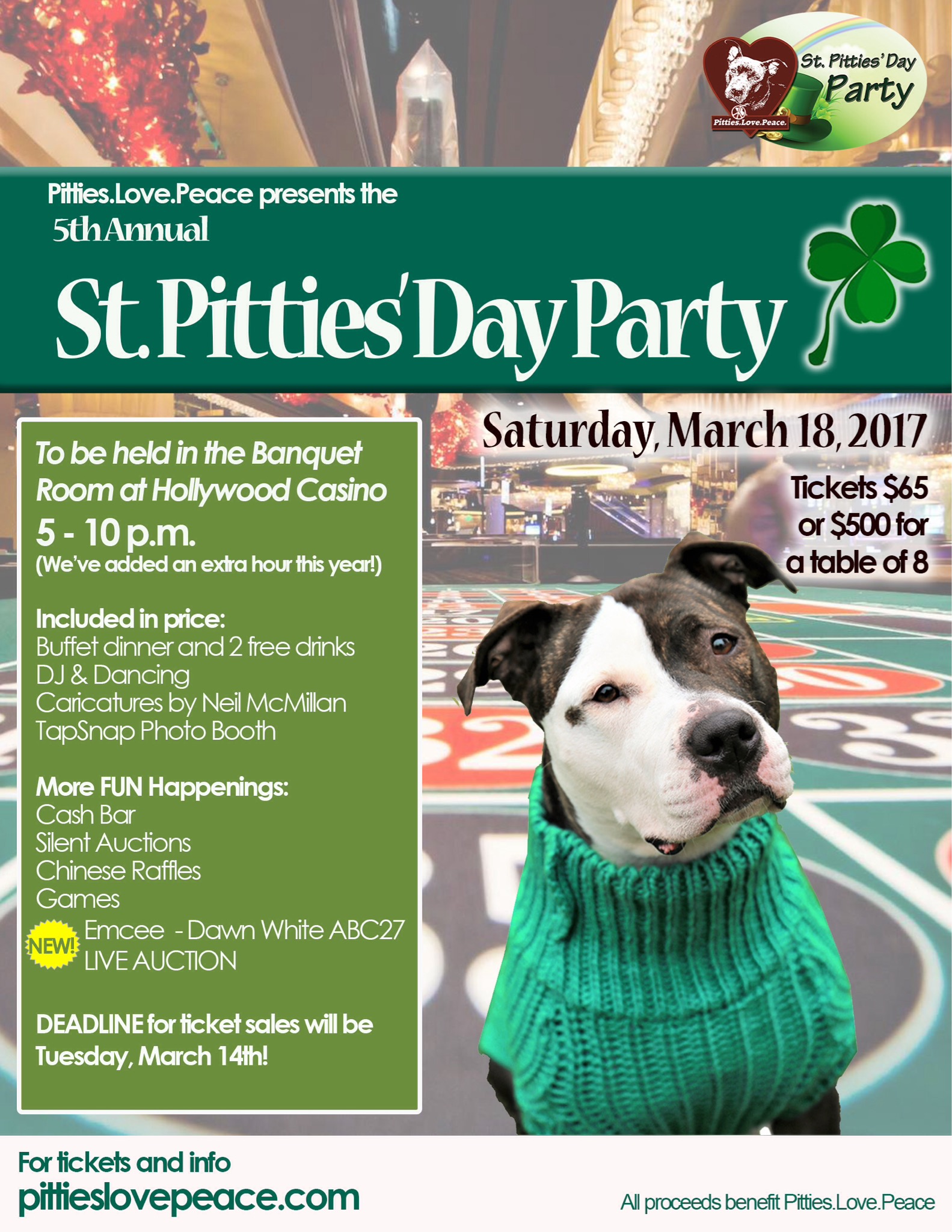 5th Annual St. Pitties Day Party
Saturday, March 18th, 2017
5-10pm
Our 2017 St. Pitties Day Party is a fun-filled event that will serve as our largest fundraiser of the year and will enable our rescue organization to provide all required veterinary care, for every dog that is accepted into our rescue. We often take in dogs with extreme medical needs whose vet bills are in the thousands, so every penny of your sponsorship goes toward helping our dogs receive the very best care.
Located in the Banquet Room in Hollywood Casino in Grantville, PA.
TICKETS:
78 tickets sold, 172 tickets left!
To purchase tickets, pay using the "donate" button on our SUPPORT US page.
Just be sure to note that the payment is for St. Pitties' Day tickets and include the names of the guests attending!
$65 each
Buy a table of 8 and SAVE $20!
Special Guest & Event Emcee:
Dawn White
ABC27 News Anchor & Animal Activist
Tickets include:
• Buffet Dinner & 2 drinks
• DJ Services provided by Elite Entertainment & Dancing
• Caricatures by Neil McMillin
• TapSnap Photo Booth
Event Activities:
• Silent Auction
• Chinese Raffles
• Games
• Live Auction
• Cash Bar
Want to donate auction items or sponsor our event?
We are also seeking donated items for our raffles and auctions.
If you are interested in donating or becoming a sponsor, please send us an email.